How much is Zoe Saldana Worth?
| Net Worth: | $35 Million  |
| --- | --- |
| Age: | 42 years |
| Country of Origin: | United States of America |
| Source of Wealth: | Professional Actress |
| Last Updated: | 2020 |
Zoe Saldana's Net Worth in 2020
Zoe Yadira Saldana Nazario is an American actress with an estimated net worth of 35 Million dollars in 2020. Zoe Saldana stars in two of the most prominent Hollywood box office movies Avengers: Endgame and Avatar.
Zoe Saldana was born in Passaic, New Jersey to father; Aridio Saldaña and mother; Asalia Nazario.
How Zoe Saldana makes her money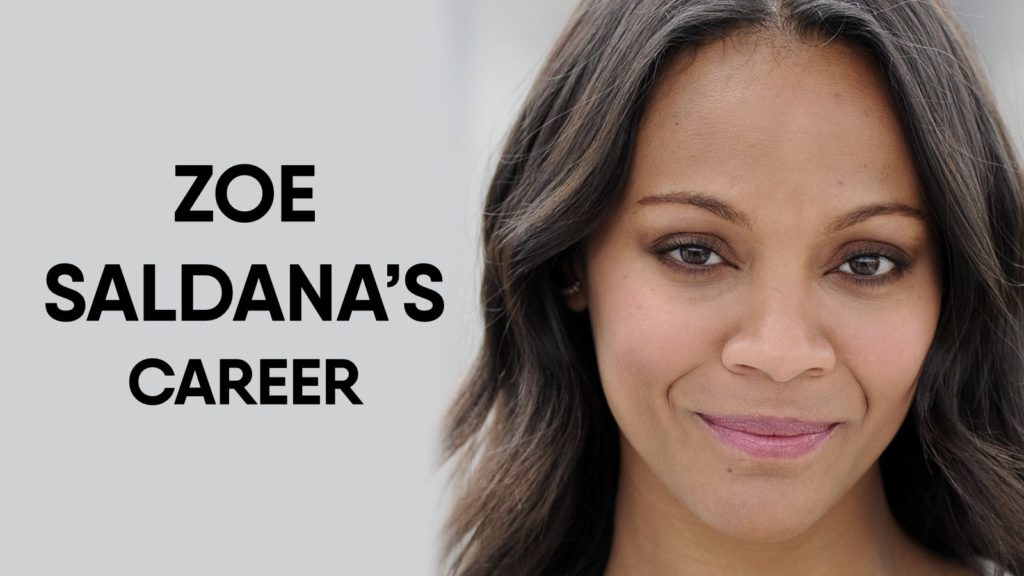 Zoe Saldana has made this massive wealth through her successful acting career. Her films have grossed more than 11 billion dollars worldwide. As of 2020, Zoe Saldana's net worth is about 35 Million dollars.
Zoe Saldana started her acting career with her role in an episode of Law & Order (titled "Refuge, Part 2") in 1999. Since then, Zoe has gone on to appear in some of the highest-grossing films of all time, such as Avatar and Avengers: Endgame, making her the second-highest-grossing film actress of all time, as of 2019.
Saldana's film career began in the 2000s, with her first film role in "Center Stage," portraying a ballet dancer. In 2002, she appeared in the film "Crossroads" alongside Britney Spears. In that same year, she starred in the comedy-drama "Drumline."
In 2003, Zoe Saldana played Anamaria in the "Pirates of the Caribbean: The Curse of the Black Pearl."
In 2004, Zoe appeared in The "Terminal" as Dolores Torres and "Guess Who" in the following year.
In 2009, Zoe played Nyota Uhura in "Star Trek," a box-office success earning $385.7 million and her first high profile film. In that same year, she acted her second high profile film, titled; "Avatar,"; a film that grossed 2.7 billion dollars worldwide, making it the highest-grossing film of all time.
Currently, Zoe Saldana has been in at least 50 films and television series, some of which are: Dirty Deeds (2005), Premium (2006), After Sex (2007) Blackout (2007), Constellation (2007), Vantage Point (2008), The Losers (2010), Takers (2010), Death at a Funeral (2010), Burning Palms (2010), as well as The Heart Specialist (2011), The Words (2012), Guardians of the Galaxy (2014), Nina (2016), Star Trek Into Darkness (2013), Guardians of the Galaxy Vol. 2 (2017) including Avengers: Infinity War (2018).
Zoe Saldana's upcoming project includes the continual playing of Neytiri's role in the sequels Avatar 2 and Avatar 3, scheduled to be released in the year 2021 and 2023, respectively.
Currently, Zoe Saldana has received at least eight awards and honors, including earning a star on the Hollywood Walk of Fame in 2018.