How much is Eminem Worth?
| Net Worth: | $230 million |
| --- | --- |
| Age: | 47 years |
| Country of Origin: | United States of America |
| Source of Wealth: | Professional rapper |
| Last Updated: | 2020 |
Eminem's Net Worth in 2020
Eminem's net worth is 230 Million dollars as of 2020. Marshall Bruce Mathers III, known professionally as Eminem or Slim Shady, is an American rapper, songwriter, and record producer.
Eminem was born in St. Joseph, Missouri, on October 17th, 1972, to Marshall Bruce Mathers Jr. and Deborah Rae "Debbie" (née Nelson).
How Eminem makes his money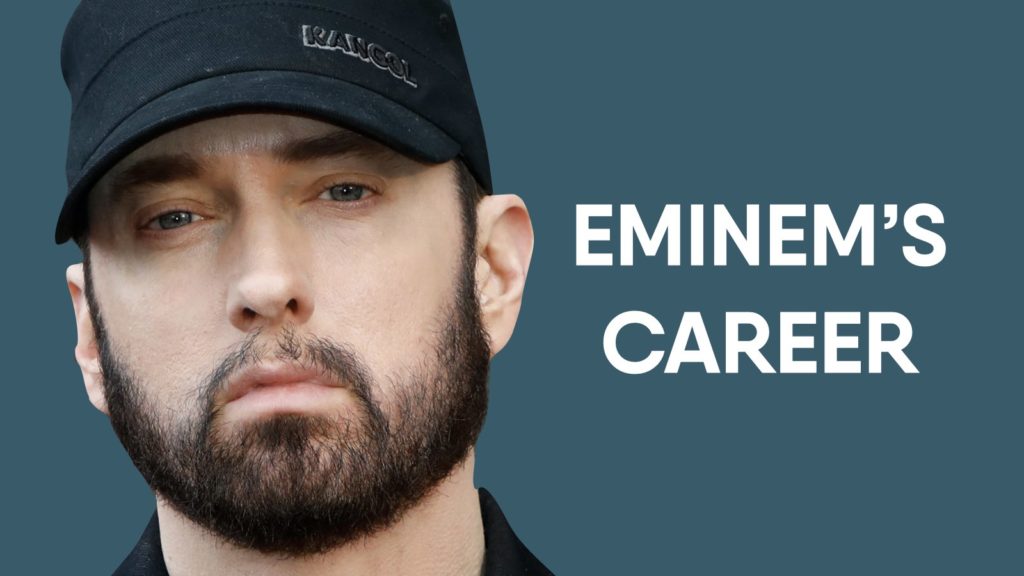 Throughout his three-decade-long career span, It's believed that Eminem is one of the highest-paid Hip-Hop acts in the world. As of 2020, Eminem's net worth is about 230 Million dollars.
According to Forbes magazine, Eminem was the bestselling male artist of the 2010s with over 13 million albums over the past decade, followed by Justin Bieber (12.098 million) and Drake (10.526 million)
The fastest rapper, Eminem is also one of the best-selling hip-hop artists of all time with an estimated worldwide sales of over 220 million records and the most prominent and influential white rapper in hip-hop business, challenging the stereotypes of rap music.
Eminem was dubbed the "Artist of the Decade (2000–2009)" by Billboard. He is the co-founder of Shady Records.
How did Eminem get famous? Eminem got into rapping at a very young age of 14, with his high-school friend Mike Ruby. In the late 1980s and through the mid-1990s, he performed at different shows, he formed a group with DJ Butter Fingers and formed another group called The Dirty Dozen (D12) with four other rappers. In 1996, he released his debut studio album "Infinite" after signing on to Jeff and Mark Bass's FBT Productions. The album was a commercial flop upon its release.
Eminem began gaining publicity after developing the alter ego "Slim Shady" in 1997 and released his debut EP, "the Slim Shady EP." Between 1997 and 1999, he met Dr. Dre, who hired him and helped boost his career. Eminem has collaborated on several hit songs with Dr. Dre throughout the years. In 1999, he released his second studio album, "The Slim Shady LP." The album was one of the most popular albums that year and was certified triple platinum.
How many albums does Eminem have in the 2000s? Currently, Eminem has released nine more albums: The Marshall Mathers LP (2000), The Eminem Show (2002); which was the world's best selling album for that year, Encore (2004), Relapse (2009), Recovery (2010); was also the best selling album of 2010, The Marshall Mathers LP 2 (2013), Revival (2017), including Kamikaze (2018) and Music to Be Murdered By (2020).
Eminem is one of the greatest and fastest rappers of all time, credited with popularizing hip hop in Middle America.