| Net Worth: | $10 Million |
| --- | --- |
| Age: | 54 years |
| Country of Origin: | United States of America |
| Source of Wealth: | Professional television journalist |
| Last Updated: | 2020 |
Don Lemon's Net Worth in 2020
As of 2020, Don Lemon's net worth is roughly 10 million dollars. Don Lemon is an American journalist and television news anchor who is both loved and hated by numerous viewers.
How Don Lemon makes his money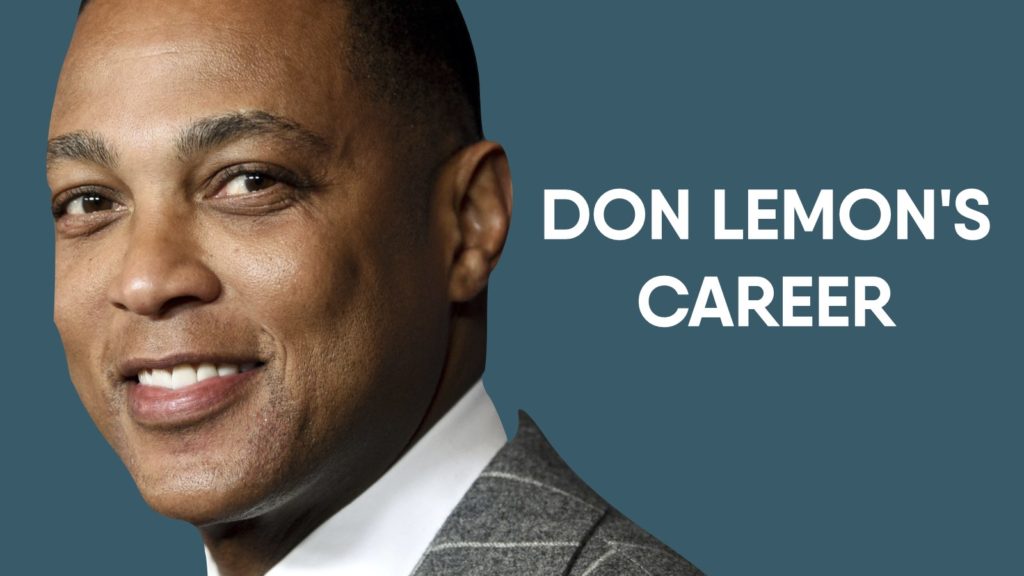 Don Lemon's salary is 4 Million dollars per year. He has increased his fortune by making appearances on numerous television as a news anchor and investigative reporter. As of 2020, Don Lemon's net worth is 10 Million Dollars, according to Celebrity Net Worth.
Don Lemon started his career professional as a weekend news anchor for the local channels WBRC in Birmingham, Alabama, and WCAU in Philadelphia, Pennsylvania, and as an investigative journalist for KTVI in St. Louis.
Later, Don Lemon worked as a reporter for NBC in New York City, including for various news programs such as Today and NBC Nightly News and as an anchor on the weekend for both Today and the news channel MSNBC.
In 2003 Don Lemon moved to WMAQ-TV in Chicago, where he also worked as a reporter and news anchor.
Don Lemon has been with CNN since 2006, and Since 2014, he has additionally hosted CNN's New Year's Eve special from CNN. He has been quite outspoken in his profession at CNN, probing the state of cable news and disputing the network publicly. Don Lemon has also voiced his strong beliefs on ways that African Americans can better their lives, which has caused numerous controversy.
Outside broadcasting, Don Lemon had also published his autobiography, where he revealed a lot concerning his personal life and the struggles that he encountered when he was growing up. The money Don Lemon made from the sale of copies of his book would have added towards his vast net worth.