How much is Will Smith Worth?
| Net Worth: | $350 Million |
| --- | --- |
| Age: | 51 years |
| Country of Origin: | United States of America |
| Source of Wealth: | Professional Actor/rapper |
| Last Updated: | 2020 |
Will Smith's Net Worth in 2020
Willard Carroll Smith Jr. is an American actor, screenwriter, and rapper with an estimated net worth of 350 Million dollars in 2020. Two of Will Smith's most prominent films shot in the past three years are Suicide Squad and Aladdin.
Will Smith is the highest-paid actor in the world, having earned 35 Million dollars before taxes last year, Forbes reports
Will Smith was born in Philadelphia, Pennsylvania, on September 25th, 1968, to Caroline (née Bright) and Willard Carroll Smith Sr.
How Will Smith makes his money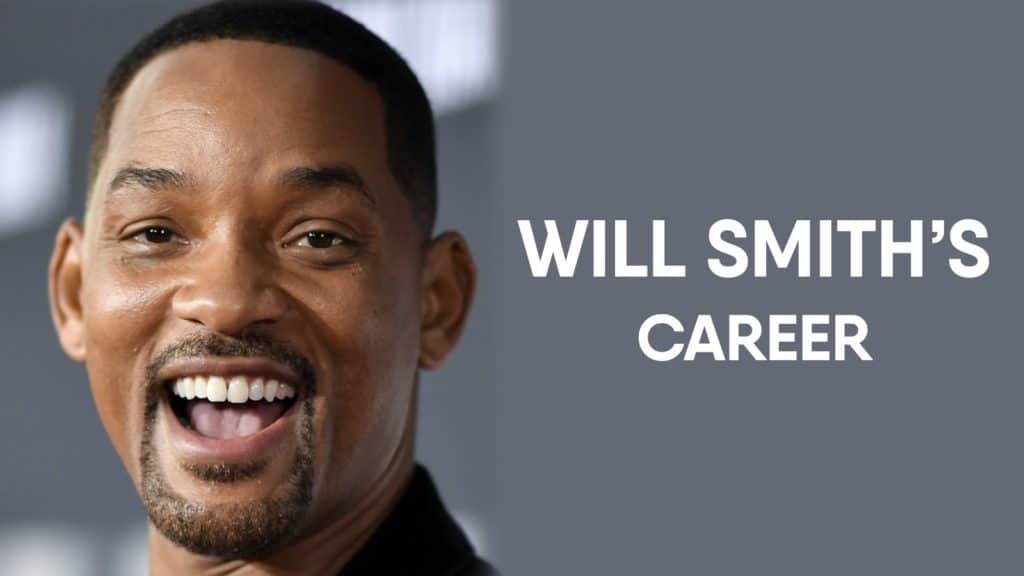 Will Smith has made this massive wealth through his successful acting career. According to Forbes Magazine, his films grossed more than 3.56 billion dollars worldwide for an average of 136.9 million dollars per movie. As of 2020, Will Smith's net worth is about 350 Million dollars.
Only a few actors in history have achieved the box office success of Will Smith. He is one of the most lovable actors in the movie industry. He was named "the most powerful actor in Hollywood" by Newsweek in 2007.
Will Smith is the only actor who has made a gross amount of over $150 million internationally per film, 11 different times and $100 million domestically per film, eight different times and has starred in 8 number-one films in the domestic box office. According to Forbes, Will Smith is the most bankable star in the world. As of 2016, his movies have grossed 7.5 billion dollars at the global box office.
Will Smith started in the entertainment industry as an MC of the hip-hop duo DJ Jazzy Jeff & The Fresh Prince, with his childhood friend Jeffrey "DJ Jazzy Jeff" Townes. In 1987, They released their debut studio album "Rock the House". The album contained the most popular singles that eventually earned them 2 Grammy awards. The duo went on to have four more albums: He's the DJ, I'm the Rapper (1988), And in This Corner… (1989), Homebase (1991) and Code Red (1993).]
Will went solo in 1997 and released his first solo album "Big Willie Style". He has since released three more albums: Willennium (1999), Born to Reign (2002), and Lost and Found (2005).
In 1990, Will Smith made his acting debut in the NBC television series "The Fresh Prince of Bel-Air". The sitcom was centered around him, and the series ran from 1990 to 1996. The show was very successful and launched him as an actor.
Over the years, Will Smith has starred in several films, television series and animations, some of which are: Six Degrees of Separation (1993), Bad Boys (1995), Men in Black (1997), Enemy of the State (1998), Independence Day (1996), Wild Wild West (1999), The Pursuit of Happyness (2006), Ali (2001), Bad Boys II (2003), Men in Black 3 (2012), as well as Hancock (2008), Bright (2017) Suicide Squad (2016), Gemini Man (2019) and Aladdin (2019).