How much is Robert De Niro Worth?
| Net Worth: | $500 million |
| --- | --- |
| Age: | 76 years  |
| Country of Origin: | United States of America |
| Source of Wealth: | Professional actor |
| Last Updated: | 2020 |
Robert De Niro's Net Worth in 2020
As of 2020, Robert De Niro's net worth is 500 Million dollars. Robert Anthony De Niro Jr. is an American actor, producer, and director. Robert De Niro was born in Manhattan, New York City, on August 17th, 1943.
How Robert De Niro makes his money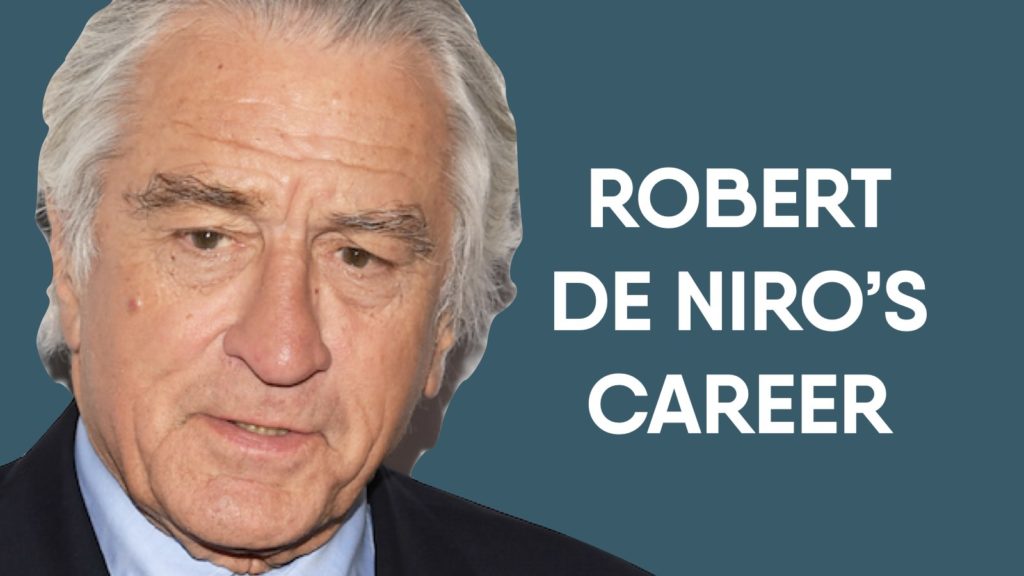 Robert De Niro's sources of income and earnings come from his acting, producing, and directing movies, including his hospitality businesses. Robert De Niro's net worth is 500 Million dollars, as of 2020.
Robert De Niro also co-owns hotels and restaurants, including the popular celebrity hot spot Nobu restaurant suite. According to Celebrity Net Worth, the Nobu empire generates over a hundred million dollars in profits every year. Robert De Niro is also a co-owner of The Greenwich Hotel Hotel in New York.
Robert De Niro is one of the greatest actors whose acting career has spanned over five decades, with several films grossing billions at the box office. He is reported to earn close to $30 million a year. He has starred in several classic movies such as Taxi Driver, Raging Bull, Goodfellas, and The Godfather II. 
Throughout his career, Robert De Niro has been honored with numerous accolades, such as being a recipient of 2 Academy Awards, a Golden Globe Award, a Screen Actors Guild Life Achievement Award, the Cecil B. DeMille Award, the Kennedy Center Honor and Presidential Medal of Freedom from ex-President Barack Obama.
De Niro's career started in the 1960s. He made his major onscreen appearance in 1968 in the film "Greetings." In 1973, He began to rise to fame after appearing in the sports film "Bang the Drum Slowly," where he portrayed a player in a major league baseball team. In that same year, he appeared in his first work with Scorsese in the crime film "Mean Streets."
In 1974, Robert De Niro gained further recognition with his role as the young Vito Corleone in "The Godfather Part II," a film that won him an Academy Award for Best Supporting Actor.
Over the years he has starred in so many films and television shows such as Taxi Driver (1976), Raging Bull (1980), The King of Comedy (1982), Once Upon a Time in America (1984), Brazil (1985), The Mission (1986), Midnight Run (1988), Goodfellas (1990), Cape Fear (1991), This Boy's Life (1993), Heat (1995), Wag the Dog (1997), Analyze This (1999), Meet the Parents (2000), Silver Linings Playbook (2012) and Joker (2019).