How much is Mariah Carey's net worth?
| Net Worth: | $320 Million |
| --- | --- |
| Age: | 50 years |
| Country of Origin: | United States of America |
| Source of Wealth: | Professional Singer/Songwriter |
| Last Updated: | 2020 |
Mariah Carey's Net Worth in 2020
As of 2020, Mariah Carey's net worth is roughly 320 million dollars. Mariah Carey is an American singer-songwriter, record producer, actress, entrepreneur, and philanthropist. 
How Mariah Carey makes her money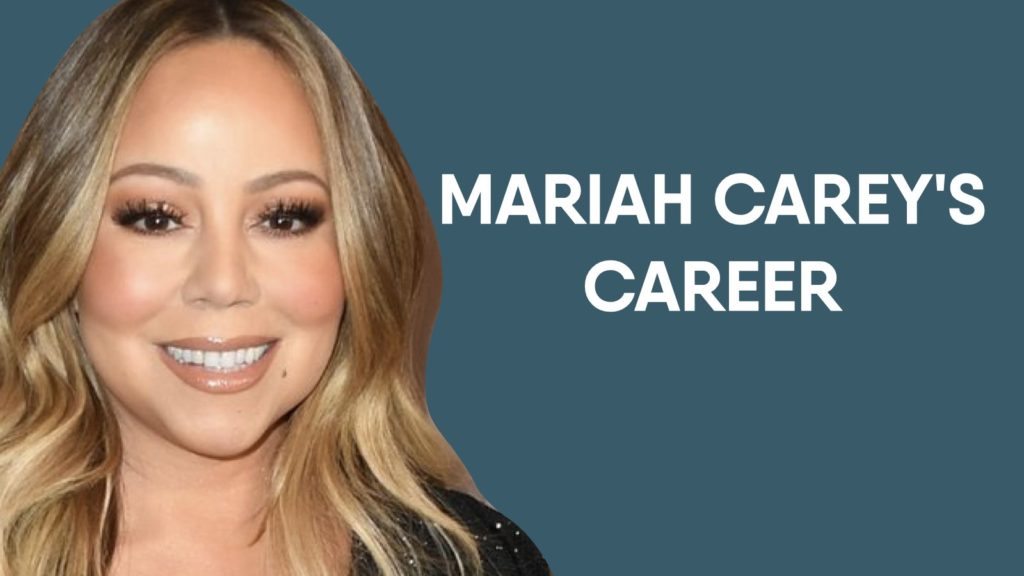 Mariah Carey was born in Huntington, New York, to mother; Patricia (née Hickey) and father; Alfred Roy Carey.
Mariah Carey has sold more than 200 million records globally, making her one of the world's 15th best-selling artists in history. As of 2020, Mariah Carey's net worth is 320 Million Dollars, according to Celebrity Net Worth.
Mariah Carey also earns a lot of income from her tours, perfume business, Christmas commercial, and numerous branding endorsements.
Mariah Carey is a singer that has been in the music scene since 1989 (over 30 years). She rose to prominence in 1990 after signing to Columbia Records. She released her first studio album named after herself, "Mariah Carey." Columbia Records spent over $1 million promoting the album. The promotion was very successful because it topped the US Billboard 200 for eleven consecutive weeks and was the best-selling album in the United States in 1991. The album sold 15 million copies worldwide.
In 1991, Mariah Carey released her second studio album titled "Emotions." In 1993, she released her third studio album titled "Music Box"; this album remained her highest-seller and the best-selling albums of all time, with over 28 million copies. It was certified Diamond by the RIAA. The album second single, "hero" became Carey's eighth chart-topper in the United States and is recognized as her signature song.
Mariah Carey achieved worldwide success with follow-up albums: Merry Christmas (1994) and Daydream (1995). The album; "Merry Christmas" became the best-selling Christmas album of all time, with global sales of over 15 million copies. In 1997, she released her sixth studio album titled "Butterfly." The album was her best-reviewed album by critics.
Currently, Mariah Carey has 15 studio albums altogether. They are Mariah Carey (1990), Emotions (1991), Music Box (1993), Merry Christmas (1994). And Daydream (1995), Butterfly (1997), Rainbow (1999), Glitter (2001), including Charmbracelet (2002), The Emancipation of Mimi (2005), E=MC² (2008). Furthermore Memoirs of an Imperfect Angel (2009), Merry Christmas II You (2010). And Me. I Am Mariah… The Elusive Chanteuse (2014) and Caution (2018).
Mariah Carey has also released seven compilation albums, one live album, one remix album, and one extended play.
Mariah Carey is a very successful singer-songwriter that has established her name in the music industry. She is the second best-selling female artist of all time, after Madonna.
Mariah Carey is ascribed to as the "Songbird Supreme" by the Guinness World Records.
Is Mariah Carey the best selling female artist? She has achieved a total of 19 songs topping the Billboard Hot 100. She holds the most number-one singles by a solo artist, a female songwriter, and a female producer in US chart history. Mariah Carey is the second-highest-certified female singer in the United States, with over 66.5 million certified album units, according to the Recording Industry Association of America (RIAA).
As an actress, she has appeared in 14 films. She has also been featured in 127 music videos, seven home videos, and six television shows throughout her career.
Mariah Carey Accolades
Mariah Carey has won 5 Grammy Awards.
Mariah Carey was named the US's most successful artist of the 1990s by Billboard.
She was the world's best-selling music artist of the 1990s and the best-selling female artist of the millennium by the World Music Awards.
In 2012, Mariah Carey was ranked second on VH1's list of the 100 Greatest Women in Music.
Mariah Carey has won 19 World Music Awards.
10 American Music Awards.
15 Billboard Music Awards.
In 2015, Mariah Carey received a star on the Hollywood Walk of Fame.
In 2019, Billboard named Mariah Carey, the all-time top female artist in the United States.