What is Leah Remini's net worth?
| Net Worth: | $25 Million |
| --- | --- |
| Age: | 50 years |
| Country of Origin: | United States of America |
| Source of Wealth: | Professional Actress |
| Last Updated: | 2020 |
Leah Remini's Net Worth in 2020
As of 2020, Leah Remini's net worth is 25 million dollars. Leah Marie Remini is an award-winning American actress, producer, activist, and author.
Leah Marie Remini was born in Brooklyn, New York City, on June 15th, 1970.
How Leah Remini makes her money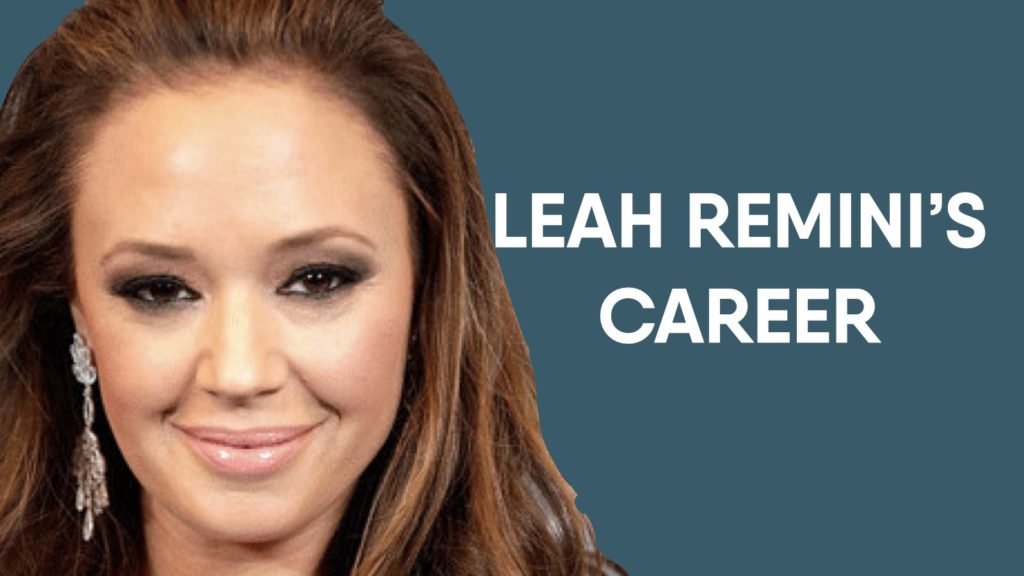 Leah Remini is well known for her portrayal of Carrie Heffernan on the CBS sitcom "The King of Queens," a series that ran from 1998 to 2007 and portraying Vanessa Celluci in the sitcom "Kevin Can Wait" from 2017 to 2018. Remini is also the co-producer and host of the A&E documentary series "Leah Remini: Scientology and the Aftermath" (2016–2019). She won the Primetime Emmy Award for Outstanding Informational Series or Special.
Leah Remini earned most of her wealth from acting as an actress in many movies, television series, and as a bestselling author. Leah Remini's net worth is 25 Million dollars, as of 2020.
Leah Remini's acting career started in the late 1980s. Her first acting role was in an episode in the 1988 television show "Head of the Class". In 1989, she appeared in 2 episodes of "Who's the Boss?" and in the 12 episodes of the spin-off show "Living Dolls".
In 1991, Leah Remini starred in the short-lived ABC comedy "The Man in the Family".
Currently, Leah Remini has starred in a wide range of films, animations and television series, some of which are: Normal Life (1990), Getting Up and Going Home (1992), Evening Shade (1993), Phantom 2040 (1994–1996), Follow Your Heart (1998), Old School (2003), Mad Families (2017) Handsome (2017), and Second Act (2018).
Apart from acting, Leah Remini has ventured into other parts of the entertainment world. She co-hosted the daytime talk show "The Talk", from 2010 to 2011. Between 2013 and 2019, she participated in the dance television series "Dancing with the stars", First as a contestant, next as a co-host, then as a judge.
This year, Leah Remini was a guest panelist on the reality singing competition television series "The Masked Singer". She is also the author of the bestseller, "Troublemaker: Surviving Hollywood and Scientology," and Kiss My Cellulite.