Donald Sutherland Net Worth
How much is Donald Sutherland worth 2020?
| Net Worth: | $60 Million  |
| --- | --- |
| Age: | 84 years |
| Country of Origin: | Canada |
| Source of Wealth: | Professional Actor |
| Last Updated: | 2020 |
Donald Sutherland's Net Worth in 2020
Donald Sutherland's net worth is 60 million dollars, as of 2020.
How Donald Sutherland makes his money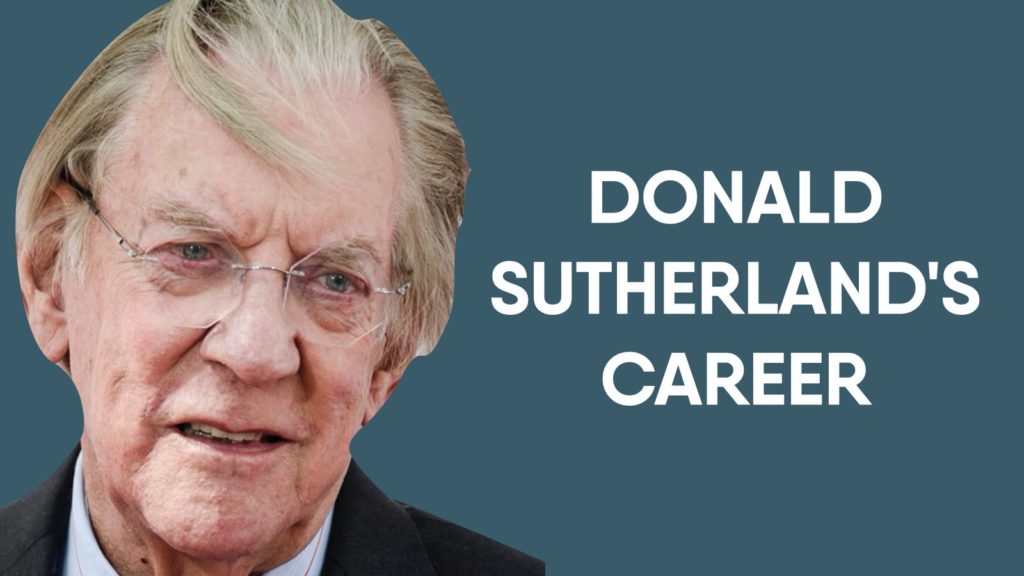 Donald Sutherland is one of the world's most successful Canadian actor.
Donald Sutherland makes most of his money through acting. He is an actor whose film career has span more than seven decades. As of 2020, Donald Sutherland's net worth is 60 Million Dollars.
He is well known for his roles in Citizen X (1995), Path to War (2002), A Time to Kill (1996), Pride & Prejudice (2005), and The Hunger Games franchise (2012–2015).
Donald Sutherland's film and television career started in the 1960s. In 1963, he gained a small role in an episode of the British TV series "The Sentimental Agent."
In 1964, Donald Sutherland appeared in "Castle of the Living Dead." 1n 1995 and 1966, he appeared in several films, such as Dr. Terror's House of Horrors (1965), Die! Die! My Darling! (1965), The Bedford Incident (1965), Gideon's Way (1966), and The Saint (1966).
In 1967, he got his breakthrough in the film "The Dirty Dozen (1967)".
Currently, Donald Sutherland has starred in so many successful films and television series, some of which are: Kelly's Heroes (1970), M*A*S*H (1970), Klute (1971), Don't Look Now (1973). And The Eagle Has Landed (1976), Fellini's Casanova (1976), 1900 (1976), Invasion of the Body Snatchers (1978), Animal House (1978), including Ordinary People (1980), Eye of the Needle (1981), A Dry White Season (1989). And JFK (1991), Outbreak (1995), Without Limits (1998), Big Shot's Funeral (2001), Cold Mountain (2003) The Italian Job (2003), and Commander in Chief (2005–2006).
Donald Sutherland has received several awards and honors throughout his career, including being inducted into the Hollywood Walk of Fame, including the Canadian Walk of Fame.