What is Wesley Snipes's net worth?
| Net Worth: | $10 Million  |
| --- | --- |
| Age: | 57 years  |
| Country of Origin: | United States of America |
| Source of Wealth: | Professional Actor  |
| Last Updated: | 2020 |
Wesley Snipes' Net Worth in 2020
Wesley Snipes' net worth is 10 million dollars, as of 2020. Wesley Trent Snipes is an American actor, director, film producer, martial artist, and author. He is known for his incredible career as an actor.
How Wesley Snipes makes his money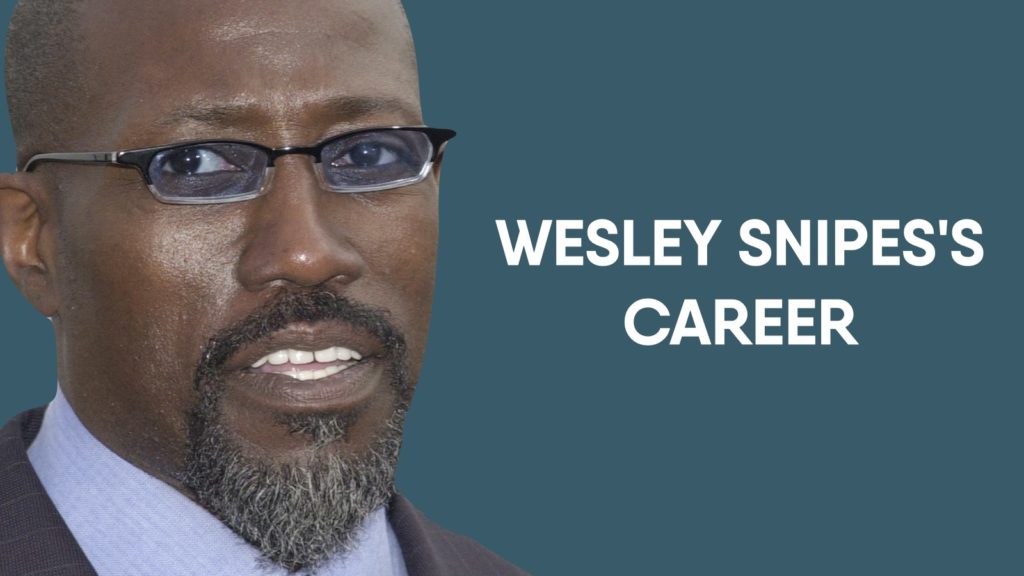 Wesley Snipes makes most of his wealth through acting. As of 2020, Wesley Snipes's net worth is 130 Million Dollars.
According to The Los Angeles Times, Wesley Snipes's salary for the character blade in the film final installment "Blade: Trinity" was 13 Million Dollars. The entire blade trilogy made a grossed amount of over 150 Million Dollars worldwide, and it was eventually turned into a series.
Wesley Snipes was one of the most prominent actors of the 1990s and well known for several roles in different films such as New Jack City (1991), Passenger 57 (1992), The Expendables 3(2014), White Men Can't Jump (1992), Demolition Man (1993), and the Blade film trilogy (1998–2004).
Wesley Snipes started his film acting career in the 1980s. In 1986, he made his film debut in the film "Wildcats." In December of that year, he appeared in an episode of the show "Miami Vice." He also accepted a role in the film "Streets of Gold."
In 1989, Wesley Snipes played a major role in the film "Major League." The film was a major success and became the catalyst for many more successful films in his acting career. Some of his other films so far are Mo' Better Blues (1990), Jungle Fever (1991), King of New York (1990), The Waterdance (1992), Rising Sun (1993), Sugar Hill (1994), To Wong Foo, Thanks for Everything! Julie Newmar (1995), The Fan (1996), U.S. Marshals (1998), Money Train (1995) Disappearing Acts (2000), The Contractor (2007), Game of Death (2010) and Gallowwalkers (2012).
Apart from acting, Wesley Snipes's other ventures include owning a production company called "Amen-Ra." He also started a security firm in the 1990s with his brother called "the Royal Guard of Amen-Ra." The company provides VIPs with bodyguards trained in law enforcement and martial arts.
Legal problems 
Apparently, between 1996 and 2004, Wesley Snipes earned 37.9 Million Dollars from his acting career and failed to pay any tax on the money, therefore in 2006, he was charged with conspiring to defraud the United States.
In 2008, he was acquitted on the felony count of conspiracy to defraud the government and the felony count of filing a false claim with the government. Still, he was found guilty of three misdemeanor counts of failing to file federal income tax returns. He was sentenced to 3 years in prison and was required to pay 17 Million Dollars in back taxes, interest, and penalties to the IRS.
Wesley Snipes was later released in 2013, and he spent the rest of his sentence under house arrest, meaning he couldn't travel to act anywhere, so his career went cold. Still, immediately after his sentence was over, he went back to acting with his first film been "The Expendables 3".
Currently, Wesley Snipes has received at least eight awards and honors, including receiving a star on the Hollywood Walk of Fame.