How much is Teri Hatcher Worth?
| Net Worth: | $50 million |
| --- | --- |
| Age: | 55 years |
| Country of Origin: | United States of America |
| Source of Wealth: | Professional actress |
| Last Updated: | 2020 |
Teri Hatcher's Net Worth in 2020
As of 2020, Teri Hatcher's net worth is about 50 Million dollars. Teri Lynn Hatcher is an American actress, presenter, writer, and singer. Teri Hatcher was born in Palo Alto, California, on December 8th, 1964.
How Teri Hatcher makes her money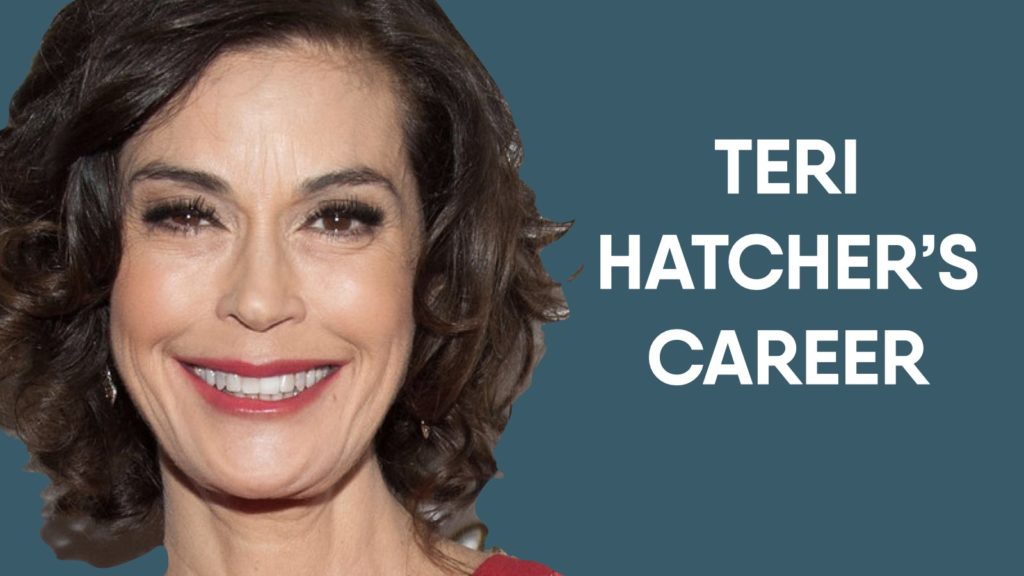 Teri Hatcher's sources of income and earnings come from her acting job, television commercials, and endorsement deals from highly paid fashion and cosmetics brands. Teri Hatcher's net worth is 50 Million dollars, as of 2020.
Teri Hatcher is well known for her portrayal of Paris Carver in the James Bond film "Tomorrow Never Dies" (1997) and as Susan Mayer in 180 episodes of the television series "Desperate Housewives." The show ran from 2004 to 2012.
The Desperate Housewives star, Teri Hatcher, was reported to have earned 285,000 dollars per episode, making her one of the highest-paid television actresses in the United States as of 2006.
Teri Hatcher's acting career started in the 1980s. Between 1985 and 1986, she became a cast of the comedy/drama television series "The Love Boat." Teri also appeared in a couple of episodes of the TV series "MacGyver" from 1986 to 1989.
In September of 1989, Teri Hatcher made her film debut with a minor role in the commercially successful film "The Big Picture." In 1993, Teri played a significant role in the television series "Lois & Clark: The New Adventures of Superman." She played Lois Lane from 1993 to 1997.
Throughout her acting career, Teri Hatcher has starred in at least 30 films and television series, some of which are: Karen's Song (1987), Tango & Cash (1989), Soapdish(1991), Straight Talk(1992), Brainsmasher… A Love Story (1993), Seinfeld (1993 – 1998), The Cool Surface (1994), 2 Days in the Valley (1996), Spy Kids (2001), Two and a Half Men (2004), Jane by Design (2012), Supergirl (2017) and Madness in the Method (2019).