How much is Lily Newmark Worth?
| Net Worth: | $2 Million |
| --- | --- |
| Age: | 26 years |
| Country of Origin: | British |
| Source of Wealth: | Professional actress |
| Last Updated: | 2020 |
Lily Newmark's Net Worth in 2020
Lily Newmark is a British-American actress and model with an estimated net worth of 2 Million dollars in 2020. Lily Newmark is well known for her roles in the television series Cursed as Pym, on Misbehaviour as Jane, and Temple as Eve Milton.
Lily Newmark was born in London, United Kingdom, on 24 May 1994. Lily studied Acting and Contemporary Theatre at East 15 Acting School in Loughton, Essex, and graduated in 2016.
How Lily Newmark makes her money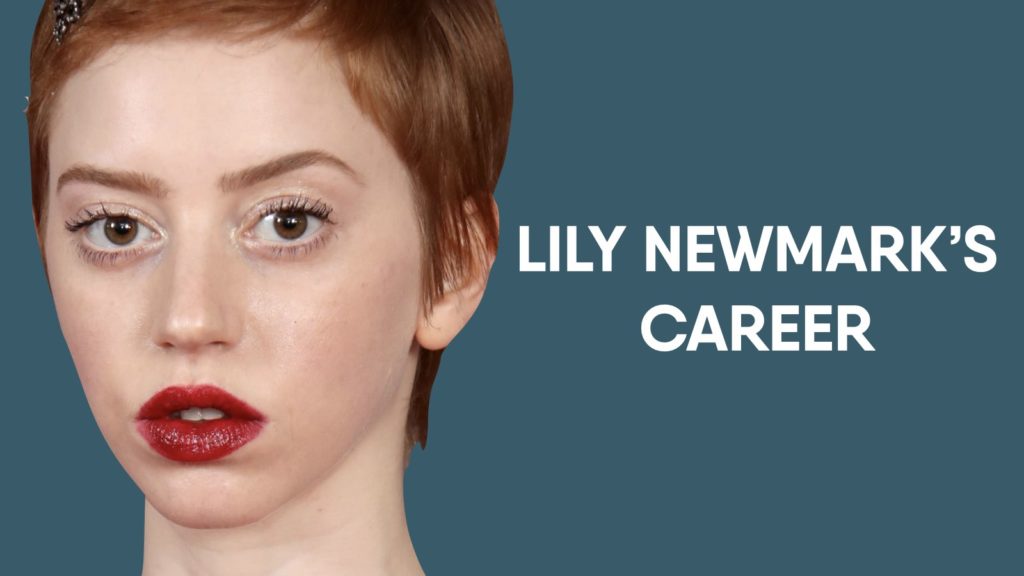 Lily Newmark's sources of income and wealth come from her acting roles and modeling career. She has modeled for several brands, including Chanel. As of 2020, Lily Newmark's net worth is about 2 Million dollars.
Over the years, Lily Newmark has appeared on numerous films and TV series. She appeared as Ryenne in the fantasy drama television series Emerald City in 2017, which served as a present-day reimagining of The Wizard of Oz tales. The same year, Lily Newmark starred in the acclaimed film Pin Cushion (as Iona).
Among her several projects are include Juliet, N*ked (as Carly), Les Miserable (as Sophie), Solo: A Star Wars Story (as Lexi), Dagenham (as Robyn), and Welcome to Mercy (as August) and in the mini-series Shortflix (as Coby), as well as Temple (as Eve Milton), S*x Education ( as Ruthie), Born a King ( as Sarah) and Balance, Not Symmetry (as Stacey).
In 2020, Lily Newmark played Pym in the Netflix Original series, Cursed, alongside Katherine Langford, Devon Terrell, Sebastian Armesto, Gustaf Skarsgård, and Daniel Sharman. The series is based on a re-imaging of the Arthurian legend. Nimue's teenage sorceress meets a young Arthur on her quest to uncover a powerful and ancient sword.