Jada Pinkett Smith Net Worth
What is Jada Pinkett Smith's net worth?
| Net Worth: | $50 Million |
| --- | --- |
| Country of Origin: | United States of America |
| Source of Wealth: | Professional Actress |
| Last Updated: | 2020 |
Jada Pinkett Smith Net Worth in 2020
As of 2020, Jada Pinkett Smith's net worth is estimated to be about 50 Million dollars. Jada Koren Pinkett Smith is an American actress, talk show host, screenwriter, producer, businesswoman born on September 18, 1971.
Jada Pinkett Smith was born in Baltimore, Maryland. She graduated from Baltimore School for the Arts in 1989, and she majored in dance and theatre.
Jada Pinkett has been married to Will Smith since 1997. They have two children: Jaden (son) and Willow (daughter).
How Jada Pinkett Smith makes her money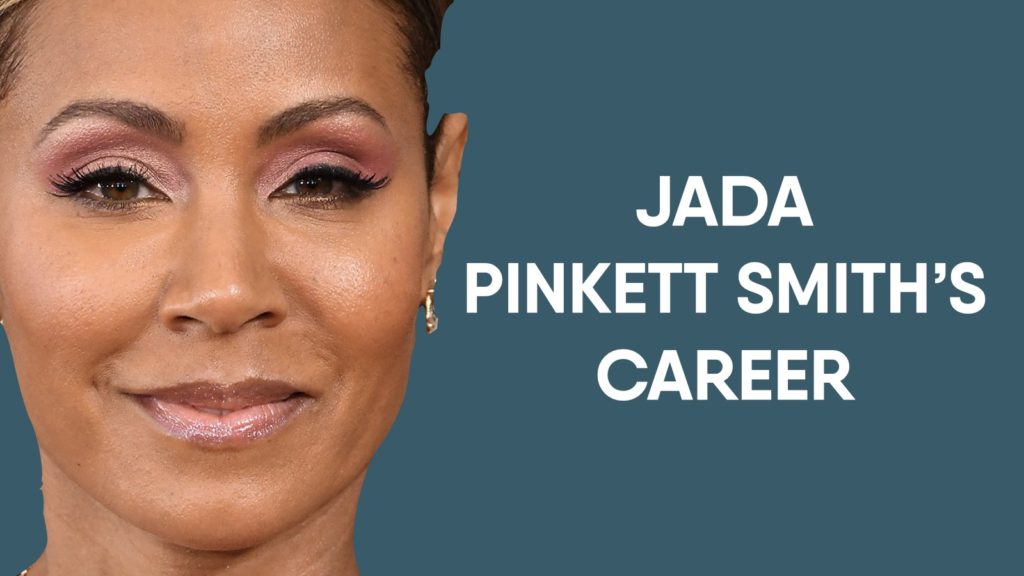 Jada Pinkett Smith acquired most of her fortune through acting, documentaries, film and TV series production, fashion, as an author of children's books, and also an investor in the beauty line Carol's Daughter. Jada Pinkett Smith's net worth is 50 Million dollars, as of 2020.
How much is Will Smith and Jada Pinkett Smith worth? Will Smith has an estimated net worth of 350 Million dollars, as of 2020, at the same time, Jada Pinkett Smith has 50 Million dollars. Consequently, Will Smith and Jada Pinkett Smith's combined net worth is 400 Million dollars.
Jada started her acting profession in 1990 as a guest in the short-lived sitcom True Colors, and later, she appeared in the television series A Different World (1991–1993).
In 1993, she got her feature movie debut in Menace II Society. But her prominent breakthrough began in 1996 when she opposite Eddie Murphy in the 1996 remake of "The Nutty Professor," in which Jada portrayed his love interest. The film was a commercial success.
Since then Jada Pinkett has been starred in some of the most popular movies for many decades, like Set It Off (1996), Scream 2 (1997), Ali (2001), The Matrix Reloaded (2003), The Matrix Revolutions (2003), Collateral (2004), the Madagascar films (2005–2012), Reign Over Me( 2007) Magic Mike XXL (2015), Bad Moms (2016), Girls Trip (2017), including Angel Has Fallen (2019).
On television, Jada Pinkett has starred in Hawthorne (2009–2011) and Gotham (2014–2016).
Also, Jada Pinkett has directed music videos for numerous famous artists. Along with her husband Will Smith, she has a production company and has produced credits in movies, documentaries, including television series. Jada Pinkett also wrote a children's book, "Girls Hold Up This World," published in 2004.
Jada Pinkett has a talk show series "Red Table Talk" hosted on Facebook Watch, which features her daughter and mom. The show focuses on a universal range of topics.
As per a report published, Jada Pinkett is currently reprising her roles in Matrix 4. Starring Lambert Wilson, Priyanka Chopra, Carrie-Anne Moss and Keanu Reeves in the leading roles. Matrix 4 set to be released on April 1, 2022.