How much is Debra Messing worth 2020?
| Net Worth: | $25 Million  |
| --- | --- |
| Age: |  51 years  |
| Country of Origin: | United States of America |
| Source of Wealth: | Professional Actress  |
| Last Updated: | 2020 |
Debra Messing's Net Worth in 2020
As of 2020, Debra Messing's net worth is roughly 25 Million dollars. She is an American actress most famous for playing characters such as Molly Kagan in the mini-series "The Starter Wife." and Grace Adler in the NBC sitcom "Will & Grace."
How Debra Messing makes her money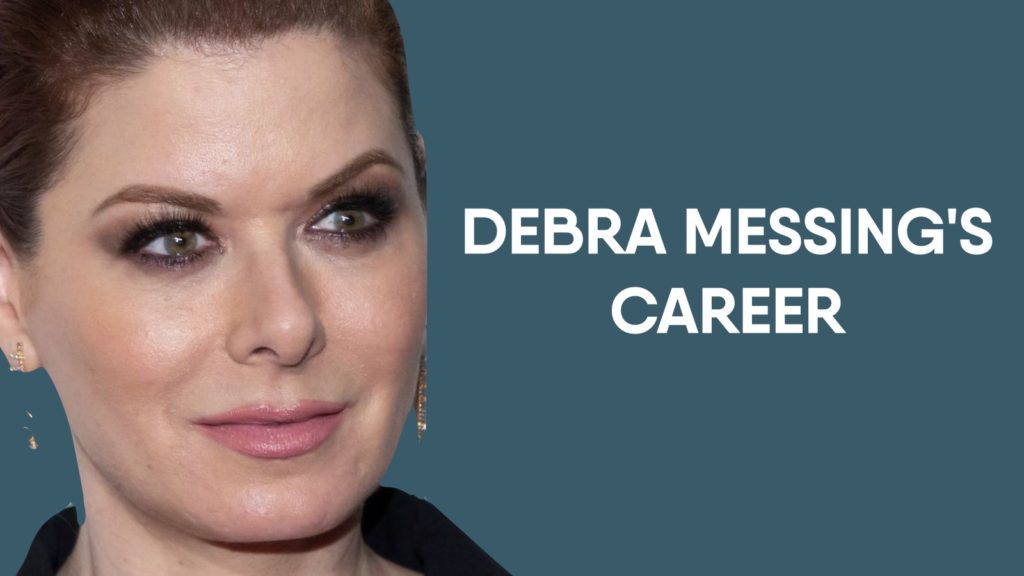 Debra Messing, born Debra Lynn Messing, makes most of her money from the films and television shows that she's starred in. As of 2020, Debra Messing's net worth is 25 Million Dollars.
According to Celebrity Net Worth, Debra Messing's salary is about 250 Thousand dollars Per Episode.
Debra Messing acting career began in the early 1990s. In 1993 she won acclaim in the pre-Broadway workshop production of Tony Kushner's play "Angels in America: Perestroika," where she played the role of Harper.
Between 1994 and 1995, Debra Messing appeared in several episodes of the television series "NYPD Blue."
Debra Messing also played a role in "A Walk in the Clouds" in 1995. A role that gave her career a boost and landed her significant roles, such as playing the role of Stacey in the television sitcom, "Ned & Stacey" (a series that ran from 1995 to 1997) and being a love interest of Jerry Seinfeld in the popular series "Seinfeld." She appeared in two episodes; "The Wait Out" in 1996 and "The Yada Yada" in 1997.
In 1998, Debra Messing accepted the lead role on ABC's dramatic science fiction television series "Prey," where She played bioanthropologist, Sloan Parker. In that same year, she landed the role of Grace Adler in the show "Will & Grace"; a show ran from 1998 to 2006 in its initial release, then picked up again in September of 2017 and ended in April of 2020.
Debra Messing also played the role of homicide detective Laura Diamond on the NBC police-procedural comedy "The Mysteries of Laura,"; a series that began in 2014 and ended in 2016.
Currently, Debra Messing has been in at least 45 films and television series, some of which are: McHale's Navy (1997), Jesus (1999), The Hollywood Ending (2002), Mothman Prophecies (2002). And Along Came Polly (2004), The Wedding Date (2005), Lucky You (2007), The Women (2008). Including The Starter Wife (2007-2008), Nothing like the Holidays (2008), Smash (2012–2013), and Searching (2018).
Currently, Debra Messing has won at least nine awards and honors, including been Inducted into the Hollywood Walk of Fame in 2017.