Lisa Marie Presley Net Worth
What is Lisa Marie Presley's net worth?
| Net Worth: | $-16 Million |
| --- | --- |
| Age: | 52 years |
| Country of Origin: | United States of America |
| Source of Wealth: | Professional singer-songwriter |
| Last Updated: | 2020 |
Lisa Marie Presley Net Worth in 2020
As of 2020, Lisa Marie Presley's net worth is estimated to be about -16 Million dollars. Lisa Marie Presley is an American singer-songwriter.
Lisa Marie was born on February 1, 1968. She is the only child of singer, Elvis Presley, and actress Priscilla Presley.
How Lisa Marie Presley makes her money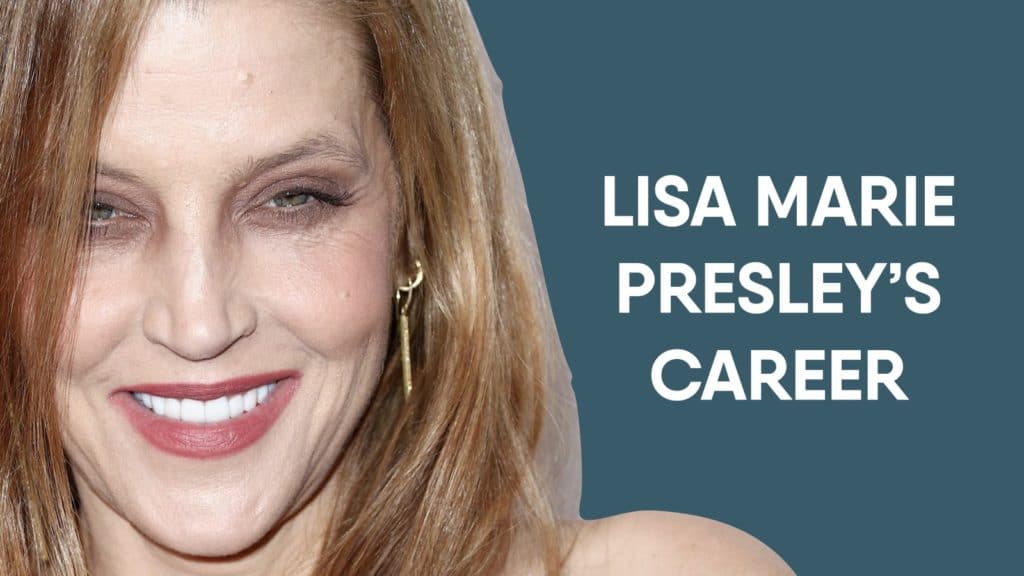 Lisa Marie Presley acquired most of her fortune as the sole heir to her father's estate and from her albums and songs sales. Lisa Marie Presley's net worth is -16 Million dollars, as of 2020.
Lisa Marie Presley officially inherited her father's estate in 1993, estimated to be worth 100 million Dollars, about 295 million dollars in today's dollars. Later, in 2005, she sold 85% of Elvis's image, operational rights including licensing rights of Graceland to Core Media Group, for 100 million Dollars. The settlement paid her 53 million dollars in cash and remitted 25 million Dollars worth of debt that had been acquired by the estate. Lisa Marie further received 20 million dollars worth of equity in the Core Media Group.
How much is Elvis's daughter worth? According to Celebrity Net Worth, Lisa Marie only has approximately 14,000 Dollars left of her inheritance. Sadly, between 2005 and 2015, nearly all of her money was gone, and she was left deeply in debt. Lisa Marie Presley reported having 500,000 dollars in credit card debt in 2016. Besides, with Graceland bring in millions of dollars yearly, she has a lot to pay back to make it attractive to visitors.
According to Forbes magazine, Lisa Marie Presley later sued her former business manager Barry Siegel and his financial company for losing all her 100 million dollar inheritance, blaming him for "reckless and negligent mismanagement." Barry Siegel denies her allegations and instead blames Lisa Marie Presley for excessive spending.
Does Lisa Marie still own Graceland? As of today, Lisa Marie Presley keeps 100% ownership of Graceland itself, including the 13 acres of land and her father's items. Graceland is the second most-visited house in the United States after the White House, with more than 650,000 visitors per year.
Music Careers: Lisa Marie earned a career in the music business, and she has written three albums. Her debut album is To Whom It May Concern (2003), Her second album is Now What (2005), and her third studio album called Storm & Grace, was released in May of 2012. It highlights the most influential album of her career, which numerous music critics said was classic for her talents as a singer and songwriter.
Outside of Lisa Marie Presley's singing career, Lisa Marie curated a concert in honor of her famous father, Elvis Presley at Graceland. The show, entitled "Elvis…Through His Daughter's Eyes" comprises more than 200 items related to the King of Rock and Roll collected by Lisa Marie throughout her life.
Lisa Marie Presley has also gotten accolades for her philanthropy commitment, particularly in the service of her hometown of Memphis, Tennessee. She accommodates homeless families one year of rent-free housing, child daycare, financial counseling, and career.
Personal life: Lisa Marie Presley has been married four times, including the famous singer Michael Jackson and actor Nicolas Cage.
On October 3, 1988, Lisa Marie Presley married Danny Keough, a Chicago-born musician. They had two children together: a daughter, Danielle Riley Keough (an actress and model), and a son, Benjamin Storm Keough. Lisa Marie Presley divorced Danny Keough in the Dominican Republic on May 6, 1994.
Marie Presley's fourth husband is music producer Michael Lockwood, father of her twin girls, Harper Vivienne Ann and Finley Aaron Love. In 2016, she filed for divorce from Michael Lockwood after ten years of marriage.